Total synthesis and methodology development Lab
CSIR- National Chemical Laboratory, Pune
Welcome to SBM group
---
---
---
---
Dr. Santosh B. Mhaske
Principal Scientist and Associate Professor(AcSIR)
Division of Organic Chemistry
CSIR-National Chemical Laboratory (NCL)
Dr. Homi Bhabha Road
Pune 411008, India
Phone: +91 20 2590 2440
Lab: +91 20 2590 2573
Fax: +91 20 2590 2629
E-mail: sb.mhaske@ncl.res.in
---
---
Recent Publications: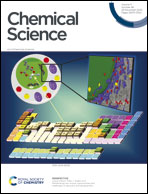 "Photoactivable Prodrug for Simultaneous Release of Mertansine, and CO along with a BODIPY Derivative as a Luminescent Marker in Mitochondria: A Proof of Concept for NIR Image-Guided Cancer Therapy"
Rajeshwari Tiwari‡, Prashant S. Shinde‡,Sreejesh Sreedharan‡, Anik Kumar Dey, Katherine A. Vallis*, Santosh B. Mhaske*, Sumit Kumar Pramanik* and Amitava Das*
(‡Equal Contribution)
Just Accepted (December 2020)
---
"Construction of Unique SCF3-Containing Building Blocks via Allylic Alkylation of Morita-Baylis-Hillman Adducts"
Priyanka Halder, Mahesh D. Pol, Milind M. Ahire and Santosh B. Mhaske*
Org. Biomol. Chem., 18, 2085 - 2093 (2020)
---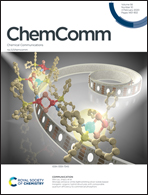 "para-Selective copper-catalyzed C(sp2)–H amidation/dimerization of anilides via a radical pathway"
Amol B. Viveki, Dnyaneshwar N. Garad, Rajesh G. Gonnade and Santosh B. Mhaske*
Chem. Commun., 56, 1565 - 1568 (2020)
---
"Stereoselective construction of deoxy-cruciferane alkaloids by NHC-catalyzed intramolecular annulation of homoenolate with quinazolinone"
Milind M. Ahire, Mahesh D. Pol, Dattatry S. Kavale, Rajesh G. Gonnade and Santosh B. Mhaske*
Org. Biomol. Chem., 17, 7135 - 7139 (2019)
---
"Ru-Catalyzed Regioselective Cascade Annulation of Acrylamides with 2-Alkynoates for the Synthesis of Various 6-Oxo Nicotinic Acid Esters"
Dnyaneshwar N. Garad and Santosh B. Mhaske*
J. Org. Chem., 84, 1863 - 1870 (2019)

---