Two positions of Research Associate and Project Fellow on an Industry sponsored project are available immediately for experienced candidates only.
Preference will be given to the candidates with Industry experience.
Total synthesis and methodology development Lab
CSIR- National Chemical Laboratory, Pune
Welcome to SBM group
---
---
---
---
Dr. Santosh B. Mhaske
Principal Scientist and Associate Professor(AcSIR)
Division of Organic Chemistry
CSIR-National Chemical Laboratory (NCL)
Dr. Homi Bhabha Road
Pune 411008, India
Phone: +91 20 2590 2440
Lab: +91 20 2590 2573
Fax: +91 20 2590 2629
E-mail: sb.mhaske@ncl.res.in
---
Recent Publications:
"Phosphine-Free Manganese(II)-Catalyst Enables Acceptorless Dehydrogenative Coupling of Alcohols with Indole"
Vinita Yadav, Ekambaram Balaraman, Santosh B. Mhaske
Adv. Synth. Catal., (2021)
---
"Annulation of Enals with Carbamoylpropiolates via NHC-Catalyzed Enolate Pathway: Access to Functionalized Maleimides/Iso-maleimides and Synthesis of Aspergillus FH-X-213"
Amol B. Viveki,§ Mahesh D. Pol,§ Priyanka Halder, Sameer R. Sonavane, and Santosh B. Mhaske* (§Equal Contribution)
J. Org. Chem., 86, 14, 9466–9477 (2021)
---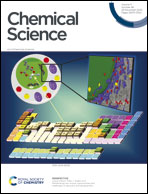 "Photoactivable Prodrug for Simultaneous Release of Mertansine, and CO along with a BODIPY Derivative as a Luminescent Marker in Mitochondria: A Proof of Concept for NIR Image-Guided Cancer Therapy"
Rajeshwari Tiwari‡, Prashant S. Shinde‡,Sreejesh Sreedharan‡, Anik Kumar Dey, Katherine A. Vallis*, Santosh B. Mhaske*, Sumit Kumar Pramanik* and Amitava Das* (‡Equal Contribution)
Chem. Sci., 12, 2667-2673 (2021)
---
"Construction of Unique SCF3-Containing Building Blocks via Allylic Alkylation of Morita-Baylis-Hillman Adducts"
Priyanka Halder, Mahesh D. Pol, Milind M. Ahire and Santosh B. Mhaske*
Org. Biomol. Chem., 18, 2085 - 2093 (2020)
---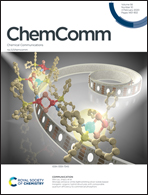 "para-Selective copper-catalyzed C(sp2)–H amidation/dimerization of anilides via a radical pathway"
Amol B. Viveki, Dnyaneshwar N. Garad, Rajesh G. Gonnade and Santosh B. Mhaske*
Chem. Commun., 56, 1565 - 1568 (2020)
---
"Stereoselective construction of deoxy-cruciferane alkaloids by NHC-catalyzed intramolecular annulation of homoenolate with quinazolinone"
Milind M. Ahire, Mahesh D. Pol, Dattatry S. Kavale, Rajesh G. Gonnade and Santosh B. Mhaske*
Org. Biomol. Chem., 17, 7135 - 7139 (2019)
---
"Ru-Catalyzed Regioselective Cascade Annulation of Acrylamides with 2-Alkynoates for the Synthesis of Various 6-Oxo Nicotinic Acid Esters"
Dnyaneshwar N. Garad and Santosh B. Mhaske*
J. Org. Chem., 84, 1863 - 1870 (2019)

---